Find Out What We Love
Here's a list of the tools and resources that we use and love here at Ribbit Media Solutions!
---
Websites
Digital Business Lounge
If you're a new Start Up business and you don't have the capital to invest in Website Design then this is definitely going to be for you! Digital Business Lounge has all your marketing needs on one easy to use Platform for a very affordable Monthly Subscription. They also have a great support team too.
We're pretty confident that you will LOVE it. They do offer a 30 day money back guarantee if you don't though! Click the image below to find out more.
Thrive Themes
This is our absolute favourite!
Thrive Themes is a simple WordPress plugin that not only offers some great Themes, but allows you to create professional looking Landing Pages with ease, not to mention many other great features.
The best feature of all has to be that it allows you to create and edit in a 'real-view' format, no clicking a preview button to check out your masterpiece creations!
Check out the links below for more information.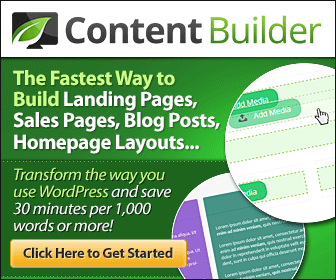 ---
No design experience needed! With 122 ready made landing page, sales page and thank you page designs to choose from, it doesn't get any easier than this.
---
This easy to install WordPress plug in is not only designed with elegance in mind, it's also built for speed and user experience. You will love this mobile friendly WordPress Plug in design tool.
Graphic Design and Images
Graphix Creator
Who's it for? Absolutely anybody, take it for a spin and if you don't like it then be sure to ask for a refund within 30 days.
Looking for a really simple and 'cost effective' way to create professional looking images for your business and brand? Then Graphix Creator is definitely for you.
Check out just a few of our designs that we created using Graphix Creator
​
Get FREE Images
Grab 565 Royalty-Free Images to Download and Use, courtesy of HubSpot.
CLICK HERE to claim your FREE Images
Check out these 14 websites for FREE images, courtesy of Entrepreneur.com
CLICK HERE to learn about 14 of the best FREE image websites
Why not share these Resources with others by clicking on your favourite Social Media icon below
Disclosure: Please note that some of the links above are affiliate links (see our affiliate list below). We will earn a commission from these products should you decide to make a purchase, which is at no additional cost to you. Please understand that we have experience with ALL of these companies and we recommend them because we LOVE them and they are helpful and useful in our business, not because of the small commission we make.
Important: Please do not spend any money on these products unless need them in your business and you feel that they will help you to achieve your desired goals.
Affiliate products:
What Is An Affiliate Link?
How Can You Be An Affiliate For Products and Services That You Love?
Looking for a more 'Done For You' System?